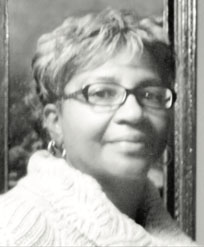 Barbra Standley Pender
Inducted 2015
Senior leadership combined with raw athletic talent to give Waycross High a girls state basketball championship in 1978. But it might not have happened had not the Waycross Bulldogettes coveted the letter jackets received by the football team, which had won a state title a couple of months earlier.
"We promised Coach Price we would win the championship (in 1978) if he would make sure we would receive letter jackets like the ones the football team received," Senior Barbara Standley Pender said. He agreed and the Bulldogettes made sure to hold up their end of the bargain. Pender and her teammates rewarded Price, themselves, their school and the Waycross community with a state championship.
Pender overcame a midseason injury as she and the team started to peak in the postseason. Waycross trounced Savannah-Johnson 78-59 in the rst round of state. In the quarter final round, Pender bucketed 22 points and nabbed nine rebounds in a win over a strong Perry High club 61-42. In the semi nal game, Waycross rode the 29-point scoring of Pender to upset Ringgold 72-66. It was just the third loss of the year for Ringgold.
In the state championship game on March 9 at the Cobb Civic Center once-beaten Madison County was able to shut down Pender's inside game holding her to four points. But her teammates took up the slack and Waycross held on to win 44-42.
It ended a three-year flirtation with the state trophy that went back to Standley's sophomore season. The team lost in the nals in 1976 and in the semifinals in 1977. Barbara Standley Pender is a Waycross widow with two sons, two daughters and eight grandchildren.