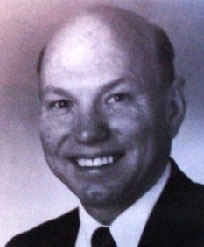 Mickey Cobb
Inducted 2005
Mickey attended Wacona and Ware County High Schools and graduated in 1959. In high school he eared athletic letters, wrote for the Gator Gabb, and was a spotter for Paul Robinson at the Football games.
He received an Associates degree from Truett-McConnell College in Cleveland, Georgia (1962). He eared his bachelors degree at Georgia Southern (1964) and a Masters from Indiana University (1966). He was a student athletic trainer at all three of his college venues.
From 1966 until 1977, Mickey was head trainer at Depaul University, Georgia Southern College, and for the Charleston West Virginia Pirates, Kansas City Royals Academy (Sarasota, FL) and the Royals affiliate team in Omaha, Nebraska (AAA).
He became the head baseball trainer for the parent Kansas City Royals Major League team from 1977 through 1990. His service included five Divisional Playoffs and two World Series appearances with the club. Mickey was also twice selected as the trainer for the American League All-Stars in 1982 and 1990.
He was chosen by major league players and writers as the team trainer for Sports Illustrated's Dream Team in the middle 1980s.
Georgia Southern University inducted Mickey into their Sports Hall of Fame in 1990. He also wrote 16 magazine articles while at Georgia Southern.
He has authored a book, Baseball Injuries & Training Tips, published by Vantage Press, NY, NY in 1974. In the early 1980s he appeared on the Good Morning America Show with David Hartley. He discussed the hazards of smokeless tobacco.
Since retirement in 1990, he has done some athletic training workshops in Europe and Asia. A member of the K.C. Royals Alumni, he is active in community work for charity.
Mickey is marred to Cheryl and they have six children. They reside in Lee's Summit, Missouri.