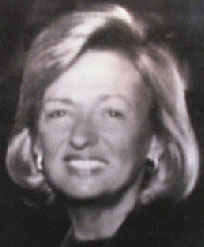 Janie Daniel Freedman
Inducted 2005
The best way to describe Jane's high school tennis career is to say that it was phenomenal.
The era from 1962 through 1965 saw Jane capture four consecutive region single titles in tennis. She embellished that feat by winning the State class AA singles championship in 1963-64-65.
Quoting a Waycross Journal-Herald news article from May of 1965, "Jane Daniel won her third straight AA Championship, a record feat in Georgia High School circles." In all likelihood, this is probably still a state record.
Her amazing talent is accentuated by her tournament scores as she claimed her third title. She defeated an opponent from Chamblee in the opening round 6-1, 6-1, then swept past and adversary from Headland High School 6-2, 6-1 for the state crown.
Jane played for the legendary coach Melba Williams who is also a Hall of Fame member. She was the first female from Waycross High School to win a state singles crown.
She went on to the University of Georgia where she continued to excel in tennis from 1965 until 1969.
Jane has a daughter, Lori Ann, who earned a tennis scholarship to the University of Florida and played on an NCAA championship team while there.
Jane taught mathematics in high school in Augusta for four years and is a member of Pi Mu Epsilon Honorary National Mathematics Society.
Currently a highly successful business woman in Jacksonville, Florida, she is the CEO/Owner of Medical Express Corp., President/Owner of American Medical Review Officer, Inc., Vice President/Owner of JADOCH, Inc., and President/Owner of Daily Billbaord, Inc.
Jane served on the Northeast Florida Tennis Foundation from 1980 until 1990 and is presently on the University of North Florida Executive Osprey Board.