A member of Waycross Ware County Sports Hall of Fame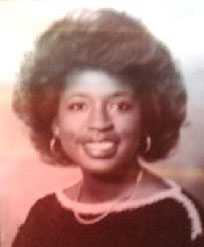 Lisa Poller Horton
Inducted 1994
She began her spectacular athletic career at Alice Street elementary school in 1973-75 and sparked the local All-Star team to the state midget championship and became an all star on the recreational league softball squad. While at Center Junior High School, she became a member of the state champion team in 1976-77. In the 1977-1978, season, she was captain and earned most valuable player and best offensive player for Center Junior High. In 1978-79 she led the Waycross High girls to the State crown, serving as captain and winning the hustler award. She was a member of the region tennis championship squad and won the most improved award. She was captain of the Waycross High cage squad and region championship tennis team being named most valuable cage player in 1979-80. She captained the 1980-1981 Bulldogettes cage squad, earned most valuable player honors and played on the region tennis championship team and was number seed. She enrolled at Georgia Southern College and was captain of the basketball team there is her junior and senior years, being a starter for three seasons and was poster girl for the Athletic Booster Flyer before graduating in 1986.
She married U.S. Army Captain Keith Horton and has two children, Laura Ashley and Aaron Keith Horton. After completing college, she was a math teacher and coach at Bradwell Institue, Hinesville. While in Germany with her husband, she directed a Daycare center and served as an army loan officer. She is the daughter of Lena and the late Alvin Poller.